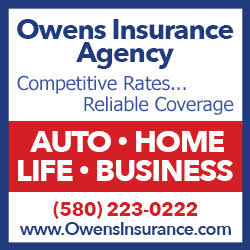 Throughout the career of an athlete, there are some things that they depend on in order to be successful. One thing that is crucial is their teammates. If a team does not work well together, the chances of success are slim. Cameron Orr says that another thing that is important for an athlete is the support they receive.
"My parents have been the biggest supporters and role models for me, both as an athlete and as a person," Orr said. "No matter what challenges I was up against, they always had my back. They lift and build me up and never break me down."
Cameron is a junior at Ardmore High School. He is a member of the wrestling, soccer, and baseball teams for the Tigers. He wrestles at 113 pounds, plays left defensive back for the soccer team, and on the baseball field, he plays second base and outfield.
The success that he has enjoyed at each of his sports has been because of the work that Cameron has put in as a preparation for each season.
"I have put in a lot of hard work," he stated. "That and surrounding myself with the right people have given me the mentality to get better each and every day."
There are ups and downs that come with any sports career, but as Cameron can attest, if you keep working hard, you can overcome the losses.
"My highlight moment would have to be wrestling during my freshman year," he said. "I lost to two people, one of them I lost to more than once. I came back to beat both wrestlers my sophomore year."
In the classroom, Cameron says that while he has had some awesome teachers, there is one that he would have to say is his favorite.
"My United States History teacher, Zach Birth would have to be my favorite," he said. "He not only teaches me the history of our country but teaches me how to be a better student and person all around."
Along with playing sports, Orr is also a member of Youth and Government, the Fellowship of Christian Athletes, the National Honor Society, and Yearbook.