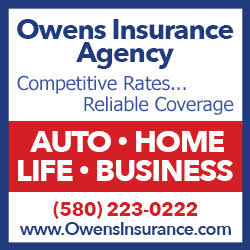 Making history or reaching a milestone is a big moment for an athlete or a school team. The fact that they have reached rarified air is a huge accomplishment. Madilynn Molina says that the favorite moment of her athletic career was when her team accomplished a first in program history.
"The highlight moment would have to be when our soccer team made the playoffs," she said. "It was the first time ever that our soccer program made it to the playoffs, and it was very exciting to be a part of it."
Molina is a senior at Ardmore High School where she is a dual-sport athlete. She plays catcher on the softball team, while on the soccer field, she plays defender. She has been playing both sports for quite a while. She began playing soccer when she was four years old while she started softball in the third grade.
Ardmore girls' soccer coach Delaney Priddy says that Molina is an outstanding leader and a solid player.
"Madilynn is one of my captains," coach Priddy said. "She is a natural leader. She is an essential part of our defense. She is like a brick wall- nothing goes past her or through her."
While she may have natural athleticism, Molina still had to put in work to get to the level she is today.
"I have put in a lot of time and had a good work ethic," she said. "Also, I had help from great coaches and mentors who are there to guide me in the right direction."
Throughout her life, Madilynn says that she has had a lot of support and she is thankful for that.
"My family and friends have been the biggest influences on my life," she said. "I know that without them pushing me and keeping me accountable, I would not be the person that I am today. Another person that has helped me would be one of my teachers, Mrs. Denewellis. She is someone I would go to for advice a lot of the time."